4 Reasons to have weekly pool Services:
No one likes the stain of Red wine on your beautiful Egyptian Carpet, Same way no one likes the dirty swimming pool sitting in your backyard. The swimming pool is the area where you can relax on the beautiful morning of summer with your family so it's important to have it cleaned and inspected every week. Leave the dirty work to a  best company in South Florida.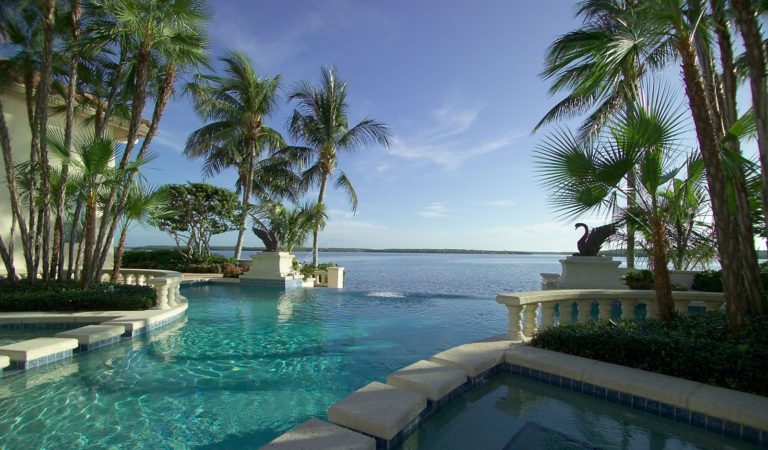 Here are the few reasons to hire a weekly pool service company:
Save time:
The first image that comes to mind when you hear the word pool cleaning is the person will come to your home and he will throw some net and vacuum clean the pool and you can do it yourself in no time, but this is far from the truth.
The good weekly pool service provider will clean the pool, check the pH level, do an inspection of water leakage. Do you have time to do this on a weekly basis and still enjoy your weekends in a beautiful pool of yours?
The stinking smell of Pool:
Nothing is worse in your pool when after cleaning the pool yourself it's leaving the stinking smell. Actually, Stinking smell is not because of unclean water, it happens due to improper cleaning of the pool. The out of proportion use of chlorine disinfectant and perspiration combined with sweat is the reason behind the stinking smell of pools If your pool is smelling bad its best time to hire weekly pool service company.
The Chemical Side:
We all know how boring the chemistry was in high school, you might need to fetch those old textbooks if you wish to maintain the pH level of your pool by yourself.
A little up and down in pH level of your pool might be hazardous for you and your family's well being. Weekly pool Service  guy will check the pH level on a weekly basis and make sure it's perfect.
Those Nasty Water Bills:
We all have a bad experience with huge water bills in summer, the leakage in your pool may be a major reason behind it. It could be as serious as crack on your pool service or It could be just leaky seal around the lights, but if the problem gets worse with time then it will cause a major hole in your pocket to get it fixed so it's better to hire a well reputed weekly pool service  company  they will do weekly inspection of your pool.
At last it good for you to save your investment and hiring a good weekly pool service company, in the long run, the weekly pool service will save your money and you can enjoy summer with peace of mind.