In the pool world, trends are always developing. Whether you've just Installed a new pool or are considering pool remodeling south Florida, It's a great idea to know the industry's latest, greatest additions that can do wonders for your recreation area's look, feel and functionality. The swimming pool has been a part of human life. We have been using a pool for relaxing, sports, social life and other activities. Gone are the days where pools were just for swimming. Now pools are meant for lounging and socializing. Most of the best parties in the state of Florida are held at poolside.
Modern pools are much more than water-filled tangible holes. For a few years now, they've been completely redefined to offer a slew of amenities once exclusive to grand hotels and mansions. Pools are very common in every household in South Florida especially Wellington and Boynton Beach. Today, you can design your pool area to provide the comforts of a luxury area without spending too much. We discuss some trends and important features of the swimming pool 
Let's take a look: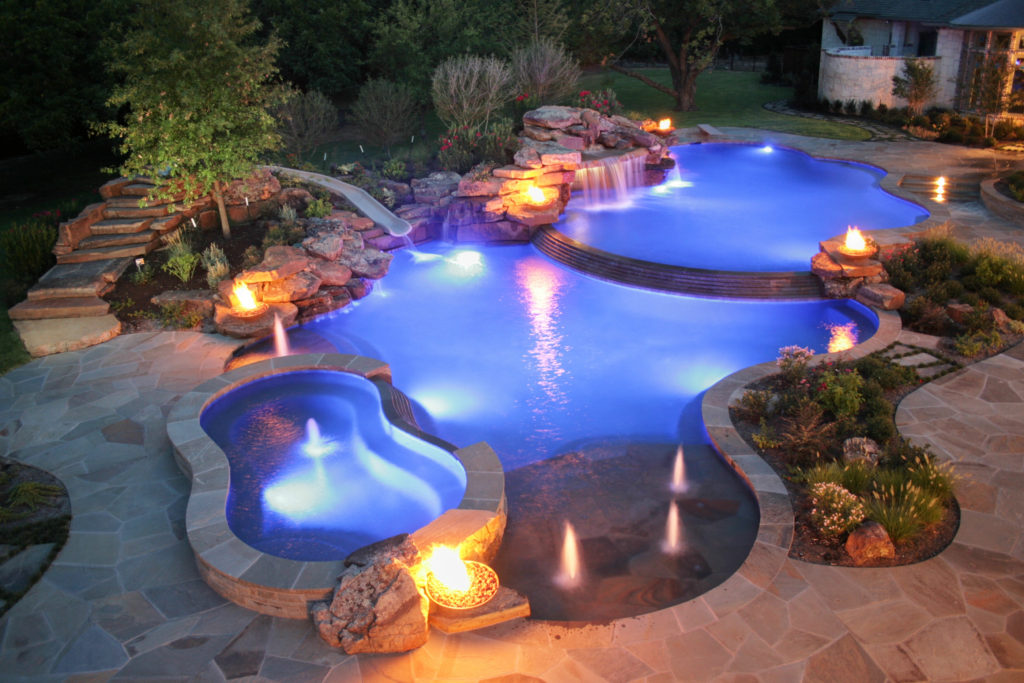 In modern times, there is an amazing feature including in pools that is the fire element. There are many different types of fire features such as fire pits, firewalls and fireplaces. One of the newest trends in pool fire features is firewalls. Most of these walls have flames that come out of the top and light up the night sky. These fire features give an amazing vibe while making your backyard appear much more elegant and luxurious than it did without one.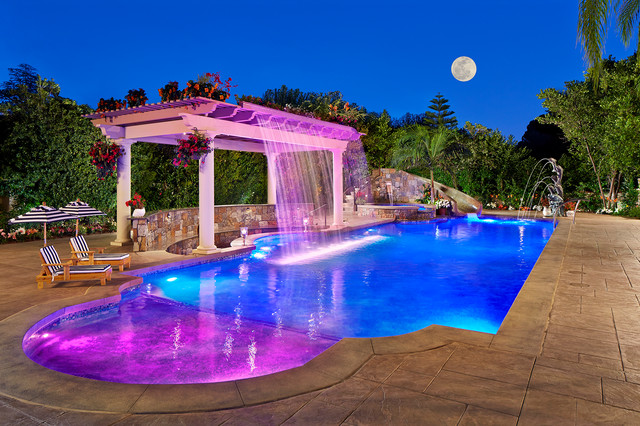 We saw earlier that most pools were not outfitted with pool lighting. But now it is a top trend to make their pools with lighting option to make more interesting. 
At night, there is an amazing way to enjoy our pool sight. Adding LED lights added to your pool area means you have plenty of different colors to choose from. You will have the ability to change the color of your pool with these lights anytime you choose to do and it's making more beautiful at night. That's why more pool designer suggests the lighting in pool designing. 
Moreover, Nowadays there are many energy-saving solutions in the market like using solar power panels.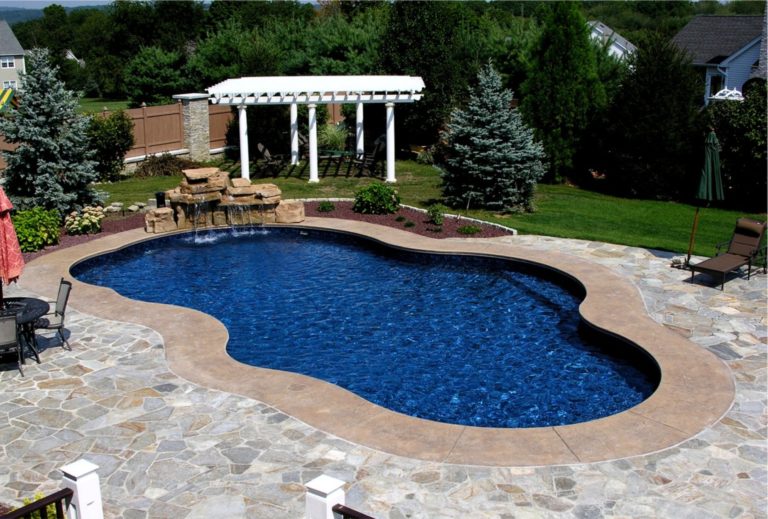 Hold for a while, You may be thinking that pools finishing is always blue. Yes you are right there are certain advantages of having blue pool color, but as we are heading to 2020 there are some new trends that are showing up with dark pool interiors.
Apart from its looks and unique appeal, the other big advantage of dark finishing is that it does not allow dust and detritus to stand out as much as lighter finishing does. Dark finishing is the better way to heat your pool rather than other material. It's a natural and safe way to warm up your pool water.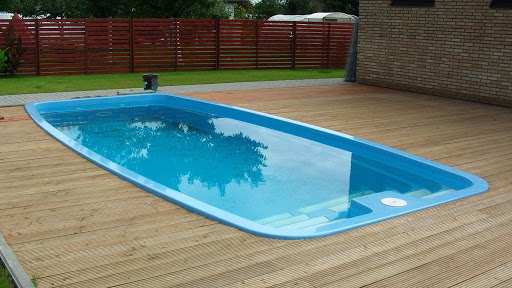 The smaller pool may seem like a less luxurious investment, but it is actually the opposite. It is the best way to make a pool in less investment. Having a smaller pool is an excellent way of incorporating other elements into your backyard space. An outdoor kitchen or even a backyard swing elements can be added to complete the pool area. 
5. Landscape and depth pool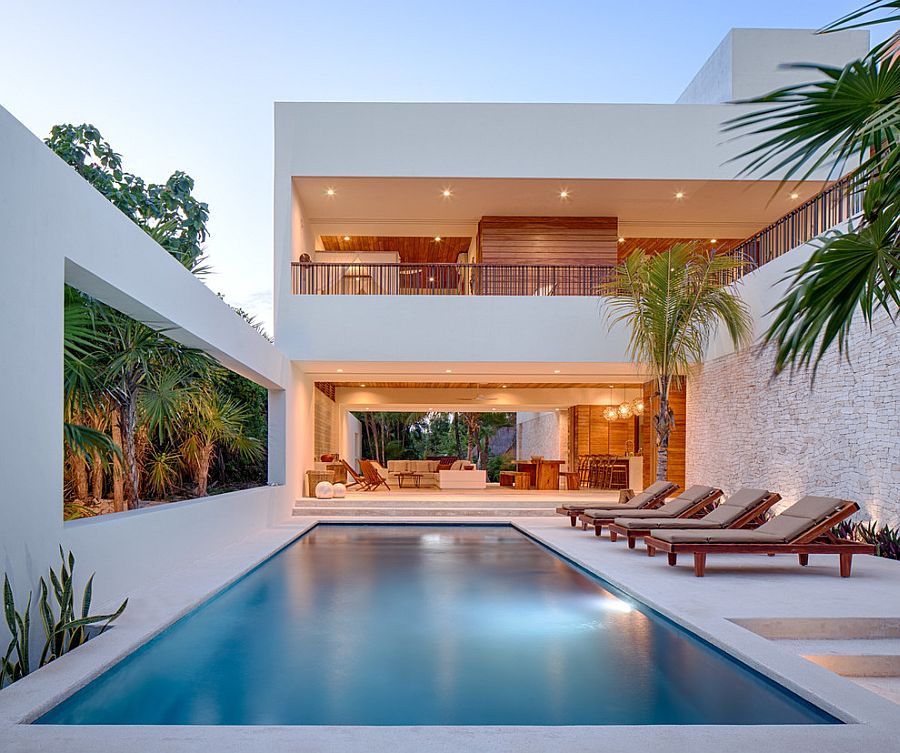 There is another way to make our pool elegant which is also in trend. 
Landscape Pools are gravitating toward a clean look and more streamlined shapes as opposed to the free-form pools that were popular years ago. Go with a rimless or vanishing-edge pool, to complete this look which looks like it blends right into your space. This is the latest trend among people going for pool remodeling south Florida.
Depth pools do not get deeper or shallower as you move across them. It might be also safe for children, elders and those people who are uncomfortable in deeper water.